Birth Defect Prevention: What Can you Do?
January is Birth Defect Prevention Awareness Month. Here is what you should know.
While not all birth defects are preventable, it is important to take measures to try to decrease the risk!
Prenatal vitamins replenish your body after sharing nutrients with your growing baby and also play a crucial role in the prevention of birth defects. One of the most important components of these vitamins is folic acid, the synthetic version of a vitamin called folate.
While folic acid plays an important role in our bodies, pregnant or not, it is especially important during pregnancy due to its important role in the formation of new cells and therefore the development of your baby.
Folic acid has the capacity to repair damage to our DNA which allows the creation of new cells and proteins vital to our health. The CDC and the American College for Obstetrics and Gynecology (ACOG) recommend at least 400 micrograms of folic acid everyday, whether you are pregnant or not.
Furthermore, below you will find the "Do's and Don'ts" we recommend to decrease the risk of birth defects.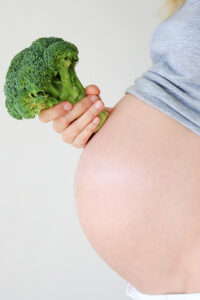 Do's:
● Start taking prenatals before you try to get pregnant (in cases of planned pregnancy)
● Ensure you are getting 400 micrograms of folic acid on a daily basis (typically included within prenatal vitamins)
● See a healthcare professional regularly
● Try your best to avoid infections by practicing good hand hygiene, using mosquito repellent if travelling to areas where Zika or Chikungunya, avoiding animal droppings, avoiding cat litter, and getting any recommended vaccines
● Keep any comorbidities, like diabetes or hypertension, in check.
● Stick to your prenatal appointment schedule as per your doctor.
● Eat a balanced diet.
● Reach a healthy weight before getting pregnant.
Comorbidities : the coexistence of two or more diseases or medical conditions in a patient
Don'ts:
● Consume alcohol during pregnancy.
● Smoke. This includes but is not limited to cigarettes, marijuana or vapes/e-cigarettes.
● Consume marijuana in any form.
Check out the CDC's #Best4YouBest4Baby campaign for more information!