What do I do with my old meds?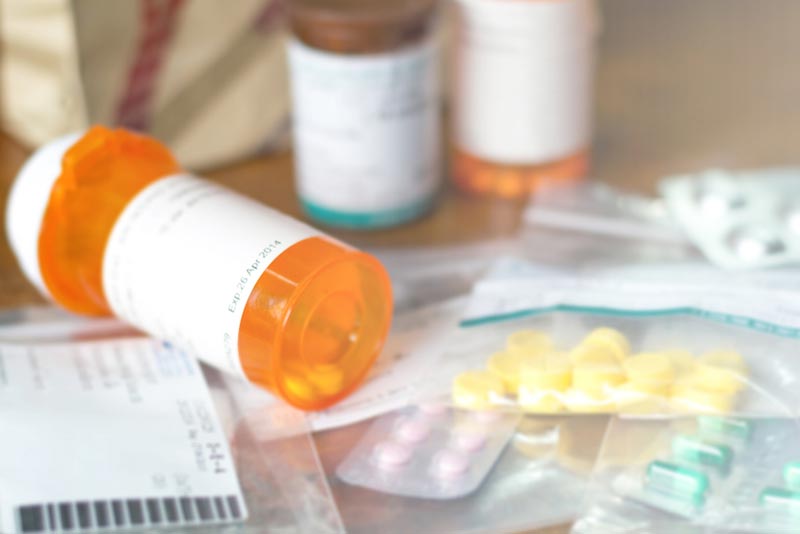 When it comes to proper disposal of old or unused prescription or over-the-counter drugs there are a lot of mixed messages about what it is we should do. What we may view as common practices, for example simply throwing them away in the trash or flushing them down the toilet, have been found to be harmful to us and to our environments.
Flushing prescription drugs is problematic in that most drugs aren't filtered by water systems, and therefore remain in the water/water sources. Marine life has been heavily affected by prescription drugs; traces of antibiotics, antidepressants and hormones, to name a few, have been found in oceans, some of which have caused hormonal disruptions and other issues. Regardless if you care enough about marine life or not, these issues can continue to affect us when we consume affected seafood or through our water supplies. A 2014 study found that out of 50 samples of water from large American water treatment plants, 90% of the samples had traces of blood pressure medications (e.g atenolol) and mood stabilizing medications (e.g carbamazepine).
Multiple methods can be used but the safest for the community and the environment occurs when you drop off your unneeded prescriptions at a designated drug disposal location. This would help lower rates of water contamination as well as our exposure to it. There are thousands of locations in the US and most likely, there is one near you.
Below are three designated disposal locations within a 10 mile radius of our zipcode (32822) as well as the link to the DEA website so you can see what locations are nearest you.
HOLIDAY CVS, L.L.C.: 7300 CURRY FORD RD., ORLANDO, FL 32822
WALGREEN CO.: 408 E MICHIGAN STREET, ORLANDO, FL 32806
AIDS HEALTHCARE FOUNDATION: 1701 NORTH MILLS AVENUE, ORLANDO, FL 32803
If you don't have access to a drug disposal location the best form of disposal according to the Food and Drug Administration (FDA) is to:
Some opioid products have product-specific disposal instructions, therefore it is important to check labels on the product for specifics.
Do NOT crush up pills when disposing of them. This poses a threat to the handlers of the trash who could inhale it or absorb it through their skin inadvertently.
Mix drugs with trash that is considered unsalvageable or uninviting, for example, in a sealed bag containing coffee grounds, cat litter or dirt.
As a last resort, flush them ONLY if they are on the FDA's flush list
Any leftover containers should be completely defaced.
https://www.health.harvard.edu/
https://www.fda.gov/consumers/